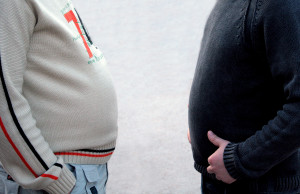 A key decision has been reached regarding, what's now known as, the "obesity epidemic." As of Tuesday, the country's largest medical group, the American Medical Association (AMA), announced that obesity is now classified as a disease. This groundbreaking decision leaves many wondering how this will affect 35.7 percent of Americans who are described as obese by the Centers for Disease Control and Prevention.
Will this change the medical services available to obese patients? Will there be better treatment options for people who are currently obese? And most importantly, will insurance coverage for medical treatment for obesity broaden?
Our practice at the Bariatric Surgery Center of Excellence at La Peer Health Systems is dedicated to the surgical treatment of the disease of obesity. Located in Los Angeles, the Bariatric Surgery Center for Excellence prides itself on offering cutting edge bariatric surgery and excellent patient care.
What We Know About Obesity
Obesity is one of the biggest, if not the biggest, health factor affecting quality of life and overall good health for American citizens. Obesity is associated with a range of health problems, including high blood pressure, diabetes, cardiovascular disease and an increased risk for cancer.
The AMA noted that obesity rates in the United States have "doubled among adults in the last twenty years and tripled among children in a single generation" and that the World Health Organization, the U.S. Food and Drug Administration and Internal Revenue Service already recognize the condition as a disease.
What Does This Mean For You
Previously the general medical community, with the exception of bariatric surgeons, did not view obesity as a disease. Dr. Amir Mehran, Director of the Bariatric Surgery Center of Excellence, states "this perspective significantly contributed to delays in surgical referral when it came to bariatric surgery." The fact is that many of the co-morbidities associated with morbid obesity such as diabetes are more effectively, even completely, addressed by gastric bypass and sleeve gastrectomy the earlier they are done. On the flipside, patients who postpone weight loss surgery, have a 10-40% higher chance of developing a new obesity related illness such as diabetes, high blood pressure, hyperlipidemia, or sleep apnea. They will also require more drugs to manage their existing conditions such as diabetes.
Not only did the AMA vote to recognize obesity as a disease, but the organization recommended a number of measures to fight it. AMA recommendations included urging physicians and insurance companies to "recognize obesity as a complex disorder," encouraging national efforts to educate the public "about the health risks of being overweight and obese." The AMA also recommended the creation "National Obesity Awareness Month" to highlight the benefits of exercise and to warn of the risks of obesity. Additionally, the AMA expressed the hope that their decision will spur more research into potential prevention and treatments methods – as well as decrease overall health care costs for both patients and insurers.
The Future of the Obesity Epidemic
At a time when obesity costs number in the billions of dollars, many doctors and patients are hoping that it will become easier for obese patients to receive medical services such as nutritional counseling through their insurance.
Dr. Mehran states, "Obesity is a far larger problem than HIV, probably second only to cancer, in this country. But similar to HIV, we are now finally seeing that it is coming out of the 'behavioral blame game' to addressing it correctly and properly as a medical disease."
Whether you agree or disagree, at minimum AMA's decision brings the issue of obesity to the forefront. In the spirit of the AMA's rationale, maybe it will prompt greater communication between doctors and patients when it comes to obesity. Not only will this new decision open the dialogue between doctor and patient to discuss weight goals, blood pressure goals, cholesterol goals, and blood glucose goals – but it now makes it a physician's professional obligation to diagnosis and treat this disease known as obesity.
So what are your thoughts? "Like" our facebook page, join our online community, and join the conversation.
Contact Our Los Angeles Bariatric Surgeons
If your body mass index (BMI) is 30 or over and you would like to explore surgery as a means of losing weight, contact our Los Angeles office at (888) 391-0182.