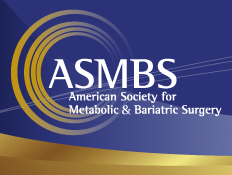 Obesity has long been a major health threat in the U.S. According to the ASMBS, approximately 72 million Americans are obese and about 18 million have morbid obesity. Of these, about 150,000 to 160,000 adults have metabolic/bariatric surgery each year. Based on new scientific evidence published over the last four years, three major medical societies have changed their guidelines on who should get metabolic and bariatric surgery as well as methods surgeons should use.
The new guidelines from the American Society for Metabolic and Bariatric Surgery (ASMBS), the American Association of Clinical Endocrinologists (AACE) and The Obesity Society (TOS) were published in the latest issues of several obesity-related journals. These new bariatric surgery guidelines were published in the March/April 2013 issue of Endocrine Practice and March 2013 issue of Surgery for Obesity and Related Diseases.
4 New Bariatric Surgery Guidelines for 2013
Stemming from this new research are 74 evidence-based recommendations that will undoubtedly change the face of who will be eligible to receive bariatric surgery as well as the methods most appropriate for patients. Some of the many recommendations include:
1. The reclassification of sleeve gastrectomy as a proven surgical option versus an investigational one. Not only does sleeve gastrectomy join the ranks of widely know procedures such as laparoscopic adjustable gastric banding, laparoscopic Roux-en-Y gastric bypass and laparoscopic biliopancreatic diversion BPD, BPD/duodenal switch – but it has now been shown to demonstrate comparable benefits in terms of weight loss, resolution of obesity-related conditions and rate of complications.
2. Expansion of surgical eligibility to include patients with mild to moderate obesity and diabetes or metabolic syndrome. According to guidelines, individuals with BMIs ranging from 30 – 34.9, with a diagnosis of diabetes or metabolic syndrome, can now be offered bariatric surgery. (Check out our helpful BMI calculator!)
3. The avoidance of pregnancy before surgery and for 12 to 18 months after surgery. Additionally, women who become pregnant post-weight loss surgery should be counseled and monitored for appropriate weight gain, nutritional supplementation and fetal health.
4. A team approach to perioperative care. This team approach would pay special attention to providing nutritional, metabolic and nonsurgical support to bariatric surgery patients.
What Does This Mean for Weight-Loss Patients?
In addition to these guidelines, recommendations were also made for patient screening and selection, pre- and post-operative management, selection of surgical method, and criteria for hospital readmission after surgery.
"These clinical guidelines provide evidence-based recommendations and information to help surgeons, primary care doctors and other health professionals make the most informed decisions for the benefit of patients," said ASMBS President Jaime Ponce, MD, FACS, FASMBS.
These guidelines are implemented as part of the evaluation process when patients go in for an appointment to consider bariatric surgery. They help doctors determine if the patient is a good candidate for surgery, if the surgical procedure is a good fit and the ramifications of pre-existing health conditions on surgery success. The 12-member panel sets forth these guidelines so that the choice of procedure and approach is based on the individualized goals of therapy, available surgical expertise, patient preference, and risk stratification.
Talk to a Los Angeles Weight Loss Surgeon
The Bariatric Surgery Center of Excellence remains up-to-date on bariatric specific policies, guidelines and regulations guiding a patient's level of care. If you want to know if you are a good candidate for weight loss surgery, contact our bariatric surgeons in Los Angeles at (866) 406-8285 to schedule an appointment today!