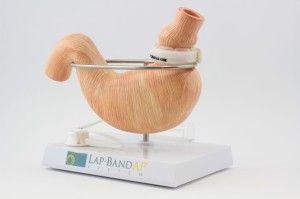 Gastric banding, or lap band surgery, is intended for long-term implantation, however it is important not to assume that a band will be a permanent device. Some patients go through weight loss surgery and find themselves needing to reposition, replace or remove the band sometime during their life.
Just like any procedure, lap band removal surgery is not without complications. As with any surgery, you face the same risks as you did with your initial procedure including infection or additional gastrointestinal issues.
Remember, bariatric surgery is a major surgical procedure and it helps the lives of those who desire weight loss intervention. Before proceeding with band removal, speak with your treating physician to determine the best treatment option for you. La Peer Health Systems offers comprehensive and compassionate care and can help you through the process.
Contact us today at (888) 391-0182 to schedule a consultation.
Reasons for Lap Band Removal
There are several instances in which a patient may want to remove the band, including:
Band slippage or erosion
Desire to switch to another type of band
Side effects of nausea, vomiting or perforation of the gastro-intestinal tract
Dissatisfaction with weight loss results
Depending on the type of band that is used, it may be required that you replace it after a specified time. The LAP-BAND, for example, can deteriorate over time meaning you will have to undergo surgery to have it replaced eventually.
Lap Band Revision Surgery
Lap Band Removal FAQs
This Q & A should provide answers to common questions people have about bariatric surgery. If you do not find answers to your bariatric surgery questions, please contact our Beverly Hills surgeons at (888) 391-0182.
Q. How much weight will I lose? Will the weight loss be immediate?
A. The amount of weight you lose and how quickly you lose it all depends on the type of weight loss procedure you have and your level of commitment to maintaining healthy lifestyle choices after surgery. Patients who have adjustable gastric banding (Lap-Band®) procedures typically lose weight more gradually in the first year than those who have gastric bypass (RYGB) or duodenal switch procedures (DS).
Q. If I am interested in weight loss surgery, what is my first step?
A. If you are interested in bariatric surgery options, please call us at (888) 391-0182. We will help you make an initial consultation appointment. During the consultation, you will learn more about our program and our weight loss surgery options.
Contact the Bariatric Surgery Center of Excellence Today
If you would like to schedule a consultation with one of our weight loss specialists, feel free to call the Bariatric Surgery Center of Excellence at (888) 391-0182. Our bariatric surgeons look forward to talking and working towards a suitable and optimally beneficial course of treatment for you.
Next, read about Body Contouring after Gastric Surgery.