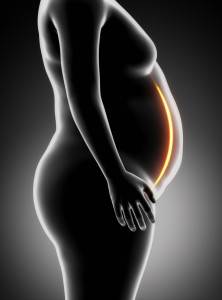 When you visit the Los Angeles Bariatric Surgery Center of Excellence, your health depends on our commitment to quality care. We are founded by doctors focused on providing excellent patient care along with the most cutting edge medical treatments available. Our surgeons are board-certified by the American Board of Surgery and are active members of the American Society for Metabolic and Bariatric Surgery. The Los Angeles Bariatric Surgery Center of Excellence consistently ranks high in patient satisfaction because, unlike large hospitals, our unique structure allows us to offer extremely personal care in a safe and controlled environment
State of the Art Weight Loss Center
Multi-million dollar facility in the heart of Los Angeles.
State-of-the-art technology and minimally invasive surgical practices.
Expert physicians facility-wide, which include 4 division chiefs at Cedars-Sinai, a former director at UCLA's Bariatric Surgery Program, and 18 doctors awarded as "Super Doctors" this year.
Strict surgical team staffing requirements to ensure a safe environment and an optimal surgical experience.
Commitment to comprehensive and compassionate patient care resulting in high ratings in patient satisfaction.
Our team includes: dietitians,  psychologists, plastic surgeons (for body contouring and other plastic surgery needs) as well other specialists patients may need for follow-up care.
Completely renovated Green Space — including high efficiency lighting, recyclable furnishings and low VOC in all materials.
The Best Los Angeles Bariatric Surgeons
Certified through the American Board of Surgery.
Hold an unrestricted California medical license.
Current members of the American Society for Metabolic and Bariatric Surgery and the American College of Surgeons; both whom are primary authorities in the bariatric surgery certification process.
Fellowship trained in bariatric surgery for an additional year post-residency.
Possess extensive and verified experience in laparoscopic bariatric surgery.
Combined experience of over 1000 laparoscopic bariatric surgery cases successfully completed.
Find Out First-Hand Our Qualities and Recognitions Today
If you would like to schedule a consultation with one of our weight loss specialists, feel free to call the Los Angeles Bariatric Surgery Center of Excellence at (888) 391-0182. We look forward to talking and working towards a suitable and optimally beneficial course of treatment for you.
Next, read about seeking help for obesity.