Our physicians were trained at the top medical schools in the country. They are involved in cutting-edge research, have written textbooks, are published in peer-reviewed publications, and have lectured to physicians around the world. Our doctors have also been featured in national media such as Discovery Health, The Oprah Winfrey Show, The Doctors, The New York Times, People, Entertainment Tonight, The Insider, CNN, ABC News, Fox 11 News, and ELLE magazine and more.
DR BABAK MOEINOLMOLKI, MD FACS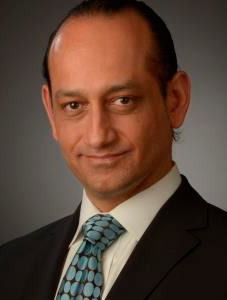 Babak Moein, MD, FACS is one of the very few surgeons in the country that is dual fellowship trained in minimally invasive surgery as well as cosmetic aesthetic and body contouring surgery. He is the only surgeon in Southern California with such qualifications. This combination of training offers significant advantage to his patients during their assessment and surgical planning and makes Dr. Moein uniquely qualified among his colleagues to meet the cosmetic needs of his patients. The ability to achieve a patient's cosmetic goals through the use of minimally invasive techniques allows for better decision making on both short-term cosmetic goals and long-term preservation of such changes.
Dr. Moein is a native to Los Angeles, completing his high School at Calabasas high school in 1988. He attended University of California Los Angeles where he received a service excellence award for volunteer work at the UCLA Medical Center while completing both his Bachelors and Masters degrees in Microbiology and Molecular Genetics, and graduating from the College Honors Program with distinction.
He then attended medical school at George Washington University School of medicine and received the Robert Dodeck Scholarship award, in 1999. He then completed an intensive surgery internship at the University of Maryland Shock Trauma Center in Baltimore. Subsequently, he completed his residency in general surgery at the prestigious Georgetown University Medical Center in 2004.
His keen interest in minimally invasive surgery then prompted him to complete a laparoscopic and bariatric surgery fellowship at Albert Einstein School of Medicine, Montefiore Hospital in NYC. Following this, he practiced for 8 years at Greater Baltimore Medical Center where he performed over 2000 minimally invasive procedures and surgeries as attending surgeon. During this period, Dr. Moein developed a thorough understanding of the cosmetic needs of his post-weight loss surgery patients and developed a plan for creating one of the most comprehensive cosmetic and minimally invasive weight loss surgical programs in the country.
His passion for aesthetic balance and his keen understanding of artistic beauty prompted Dr. Moein to pursue a second fellowship, this time in cosmetic surgery. During his fellowship, Dr. Moein performed over 1400 advanced cosmetic plastic surgeries. He had the distinct opportunity to train under the world- renowned surgeon, Angelo Cuzalina, MD, the former president of American Academy of Cosmetic Surgery. This surgical cosmetic training along with his background as an experienced minimally invasive surgeon has made Dr. Moein one of the most uniquely qualified cosmetic surgeons in Southern California.
Dr. Moein is an artist at heart with a passion for the science behind human beauty and rejuvenation. He is an avid photographer with an amazing eye for human beauty and proportions. His ability to listen to his patient's needs and provide the right balance between surgical safety and cosmetic goals is at the core of his philosophy. Dr. Moein's qualifications, background, and expertise allow him to offer his patients a unique set of skills that will assure his patients unsurpassed aesthetic results through his compassionate hands and extensive training.
MEMBERSHIPS
American Academy of Cosmetic Surgery
American Board of Surgery
American College of Surgeons
California Academy of Cosmetic Surgery
Contact Our Bariatric Surgeons Today
If you're considering bariatric surgery, we encourage you to schedule an appointment with a trained bariatric surgeon at The Bariatric Surgery Center of Excellence by calling 310-272-7782. You'll learn about surgical options and you will encounter bariatric staff members who will support you before and after your surgery. There's no better place to get surgical weight loss information.
Additionally, you may opt to undergo one of our weight loss procedures at Cedars Sinai Medical Center. To learn more about Cedars Sinai bariatric surgery, please contact our surgery center.
We accept Aetna, United, Health Net and Cigna, but also can work with patients with other medical insurance providers. You can reach our office by phone at (888) 391-0182 or by filling out our online contact form. We look forward to providing you high quality patient care.
Next, read about our facilities.