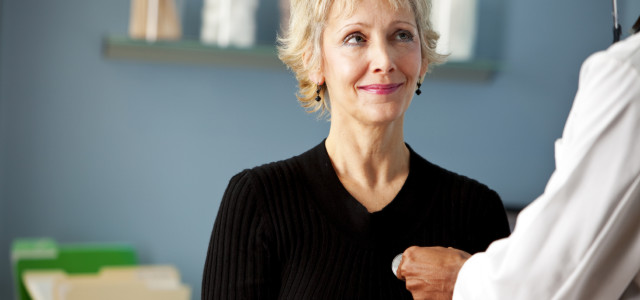 Evidence has long existed linking bariatric surgery with a decreased risk of heart disease and high blood pressure. However, new studies reveal that bariatric surgery may offer additional benefits for diabetic patients by reducing the likelihood of vascular events like strokes and aneurysms and decreasing overall mortality rates.
"There is now an increasing number of publications demonstrating the cardiovascular health benefits of bariatric surgery, specifically the stapled procedures such as the gastric bypass and sleeve gastrectomy," said Dr. Amir Mehran, a Los Angeles bariatric surgeon and director of the Bariatric Surgery Center of Excellence.
If you are both overweight and suffering from type 2 diabetes, you may want to contact La Peer's Bariatric Surgery Center of Excellence for a consultation to learn about your options for preserving health.
What the Research Shows for People With Diabetes
Resulting from blocked or hardened arteries; vascular disease can lead to vision and circulatory problems, strokes, heart attacks and other vascular events. Although the condition remains a prominent cause of disability and death, new research offers hope for people with type 2 diabetes. According to recent studies, diabetic patients who had bariatric surgery displayed a 61 to 78 percent reduction in their risk of suffering a vascular event.
In a study involving 15,000 participants with type 2 diabetes, doctors found that only 2 percent of surgery patients experienced a macro or microvascular event in the next twenty months. Comparatively, 11 percent of diabetes patients who did not have surgery went on to suffer a vascular event. Examples of microvascular events include blindness and limb amputation and going on dialysis, while macrovascular events include myocardial infarction, stroke and aneuryism.
"Progressive diabetic kidney failure – leading to a lifetime of hemodialysis treatment or requiring kidney transplant – is one of diabetes' most feared complications," Dr. Mehran said. "It is fascinating that, in the surgical cohort, not one patient suffered from this consequence and alludes to the health benefits of surgical weight loss."
Studies also showed a decrease in mortality rates among obese patients with type 2 diabetes. Not only did bariatric surgery decrease insulin dependency among patients studied, it even led to total remission for some patients.
Bariatric Surgery Candidates
Not every diabetes patient is a good candidate for bariatric surgery. However, evidence suggests that patients with a body mass index of 35 kg/m2 or greater should talk to their doctors about having bariatric surgery. The board-certified surgeons at the Bariatric Surgery Center of Excellence are available to discuss various options for weight loss surgery with interested patients.
The following are some of the different bariatric surgery options offered at the Center of Excellence:
Gastric banding is a less-invasive laparoscopic surgery that requires no incisions to the stomach or intestine.
Gastric bypass is a procedure used to reduce the size of the stomach and reroute a small part of the intestines, thereby enabling patients to feel full faster and not absorb all they eat.
Sleeve gastrectomy involves the laparoscopic removal of a portion of the stomach to create a sleeve shape and reduce food intake.
When you visit the Bariatric Surgery Center, our team will sit down with you to discuss what you can expect during and after surgery. Because lifestyle and dietary changes are necessary to ensure the success of bariatric surgery, our team will work with patients to develop a plan regarding exercise and nutrition.
Contact the Bariatric Surgery Center of Excellence
If you have type 2 diabetes and/or are significantly overweight, bariatric surgery might be able to offer a profound improvement to your health and overall quality of life. To find out if you are a good candidate for weight loss surgery, feel free to contact us online or by calling (888) 391-0182.