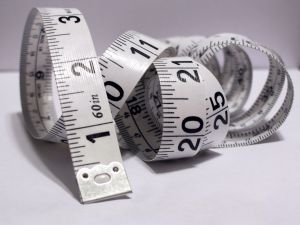 Now that obesity has officially been named a disease, the next question many people have is whether there is a real cure for obesity. While diet and exercise many seem like the logical answer for how to lose weight, this may only be effective for those who are slightly overweight. Since obesity is considered a disease, more serious treatment, such as bariatric surgery, may be needed.
If you are considering weight loss surgery and are looking for an expert bariatric surgeon in Los Angeles, our world-renowned weight loss specialists at the Bariatric Surgery Center of Excellence can help you on your way to recovery. Our doctors were trained at top medical schools, and perform the most cutting-edge, safe procedures in bariatric surgery.
Who Is a Candidate for Bariatric Surgery?
Ideally, the best candidates for bariatric surgery are morbidly obese, with a BMI (body mass index) of 40 or over, although patients with a BMI of at least 35 may still be considered. Additionally, candidates for bariatric surgery should also be at least 18-years-old, and have been unsuccessful with all other treatments for their obesity, such as diet and exercise.
To learn more about our treatment options, and to see if you are a candidate for bariatric surgery in Los Angeles, please contact our surgery center and speak with one of our expert bariatric surgeons.
What Are the Different Types of Bariatric Surgery?
Since every patient and every condition is unique, there are several different bariatric surgery options available. Some of the procedures we offer include:
Sleeve Gastrectomy: Also known as gastric sleeve surgery, this procedure involves the removal of a portion of the stomach so that it takes the shape of a "sleeve" and restricts food intake. If you are interested in sleeve gastrectomy in Los Angeles, our Los Angeles sleeve gastrectomy specialists can help determine if you are a candidate, or if another course of treatment is needed.
Lap band surgery: Considered one of the least invasive bariatric surgeries, the lap band procedure helps patients lose weight by limiting food intake with a gastric band that separates the stomach into two smaller portions. Our bariatric surgeons use the latest technology to perform this procedure, as well as band removal in Los Angeles. To find out if you are a candidate for lap band surgery or Los Angeles band removal, contact the Bariatric Surgery of Excellence today.
Gastric bypass surgery: This procedure helps patients lose weight through a minimally-invasive surgery, in which a smaller stomach pouch is created and the instestinal tract is redirected to limit the absorption of calories. To find out if you are a candidate for Los Angeles gastric bypass surgery, or to learn about other bariatric procedures we offer, please contact one of our expert bariatric surgeons.
Contact a Los Angeles Expert Bariatric Surgeon
If you suffer from obesity and are interested in learning more about Los Angeles weight loss surgery, please don't hesitate to contact the Bariatric Surgery Center of Excellence to speak with one of our top bariatric surgeons.
You can schedule a consultation by calling (888) 391-0182 or by filling out our online contact form.
Next, use our BMI calculator to see what your body mass index is!