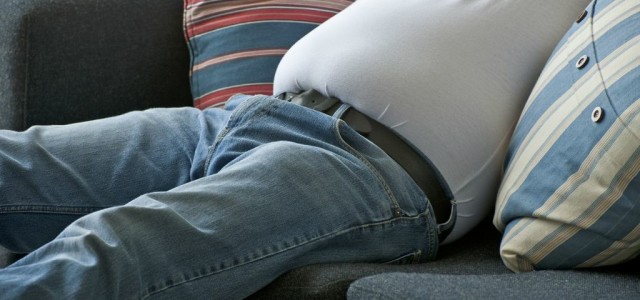 As a treatment for severe obesity, popularity is growing in weight loss surgeries. In some cases when diet and exercise cease to work successfully, surgery can be a lifesaving option.
While generally extremely safe, bariatric surgery (also simply called weight loss surgery) does have some risks. And losing weight post-bariatric surgery is not instantaneous. It takes a commitment to lifelong changes in good eating habits and healthy lifestyle choices.
The Bariatric Surgery Center of Excellence consists of a team of general surgeons. These physicians have undergone many years of intensive medical schooling, residency and training to get here and they continue to demonstrate exceptional expertise in the area of bariatric medicine, including general patient care and support.
Surgical procedures offered by this department include gastric bypass surgery, sleeve gastrectomy, gastric banding and biliopancreatic diversion among many others.
Who is a Candidate for Bariatric Surgery?
According to the National Institutes of Health, weight loss surgery might be an option for you if you meet the first or second point in the following criteria as well as criteria three, four, and five.
The following criteria may indicate you are a candidate for weight loss surgery:
1. A body mass index (BMI) greater than 40.
For instance, your BMI is greater than 40 if you are:
Five feet six inches tall and weigh more than 248 pounds
Five feet nine inches tall and weigh more than 270 pounds
Six feet tall and weigh more than 295 pounds
You can determine what your body mass index is by using a BMI calculator. In early 2011, however, the FDA approved the Lap-Band restrictive surgery for those with a BMI of 30 or higher who have at least one obesity-related condition, like diabetes. The decision made this procedure an option for many people.
2. Your BMI is greater than 35, and you have obesity-related health issues that may become better with weight loss.
Obstructive sleep apnea, severe arthritis, and diabetes are several conditions that may improve from minimal weight loss. Bariatric surgery can dramatically reverse these health conditions when caused by obesity.
3. If you can prove that traditional weight loss programs like diets and exercise haven't been successful for you.
It's definitely more appealing to lose weight without the risks associated with surgery. Bariatric surgery should be considered a last resort if traditional methods fail.
4. You are ready to commit to healthy lifestyle changes post surgery.
Bariatric surgery is not an immediate solution. A healthy lifestyle is imperative for the overall health results to be effective.
5. You understand the risks and rewards of weight loss surgery.
As with any surgical procedure, you should schedule a consultation before considering bariatric surgery. Your La Peer doctor will explain all of the risks and benefits. If necessary during the course of your pre-surgery assessment, La Peer Health Systems has board certified gastroenterologists and cardiologists who can help with any pre-surgery testing required.
Benefits of Weight Loss Surgery
The primary benefit of bariatric surgery is weight loss.
Improvements in your health in general are common. Obesity-related medical conditions typically get better with time or even vanish after surgery. These conditions may include:
Diabetes
Severe arthritis
High cholesterol and triglycerides
Obstructive sleep apnea
High blood pressure
If your body mass index (BMI) is 30 or over and you would like to explore surgery as a means of losing weight, then please contact our Bariatric Surgery Center of Excellence by calling (888) 391-0182 and asking to speak to staff in the Department of Bariatric Surgery or by writing to us at:
Bariatric Surgery Center of Excellence
8920 Wilshire Blvd #101
Beverly Hills, CA 90211
[email protected]
Contact the Bariatric Surgery Center of Excellence Today
If you would like to schedule a consultation with one of our weight loss specialists, feel free to call the Bariatric Surgery Center of Excellence at (888) 391-0182. We look forward to talking and working towards a suitable and optimally beneficial course of treatment for you.
Next, read about seeking help for obesity.