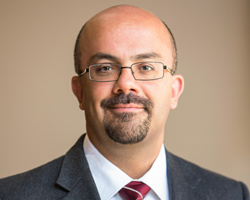 When you look at the various bariatric surgeries on the market, gastric banding is losing its popularity. Today's bariatric surgeons are abandoning the band in favor of sleeve gastrectomy or gastric bypass procedures; largely due to the low success rate and increasing downstream complications associated with gastric banding. Countries across the globe are rapidly abandoning the procedure and it seems that the U.S. is following suit.
With knowledge of the latest research studies, La Peer's Bariatric Surgery Center of Excellence strives to educate patients on all of the weight loss surgery options available with the goal of providing safe and effective methods of weight loss to its patients. Find out below firsthand why our Medical Director, Dr. Amir Mehran, thinks that you should seek other bariatric surgical options if possible.
Stats on the Band
At the American Society for Metabolic and Bariatric Surgery 29th Annual Meeting, researchers presented results of several gastric banding research studies. One 10-year study, conducted by Dr. Angrisani, a director of general and laparoscopic surgery at Giovanni Bosco Hospital in Naples, Italy, examined patients who received gastric banding in comparison to gastric bypass. Results showed that only 26% of the banding patients had the band successfully implanted and a successful weight loss. Out of 22 banding patients, 9 had their bands removed. Out of the remaining 13 banding patients, 6 were considered failures due to the fact that the patients BMIs still exceeded 35kg/m2.
Dr. Jacques Himpens, of the European School of Laparoscopic Surgery and St. Pierre University Hospital in Brussels, has also conducted studies on patients that underwent banding procedures at their facility and the report indicates that nearly half of gastric banding patients had their bands removed due to medical complications. 67% had to undergo additional surgery and more than a decade after gastric band surgery, patients had lost just 43% of the excess weight on average.
Furthering the increasing questions regarding the success of gastric banding are studies that also indicate poor quality of life and difficulty with food tolerance when it comes to banding. In comparison to gastric bypass and sleeve gastrectomy, banding patients had low scores when it came to cumulative food tolerance and frequency of vomiting/regurgitation. All of these facts lead to the conclusion that banding is the least effective method of weight loss surgery.
Surgical Weight Loss Options
Dr. Angrisani is not the only bariatric surgeon in favor of alternative surgical options such as gastric bypass. Dr. Michel Gagner, a world-renowned bariatric surgeon, states that although gastric banding is still "peaking" in the U.S., other countries have already abandoned the band procedure. Dr. Gagner backs his position by electing to perform sleeve gastrectomy in 90% of his cases. Head surgeon at the Bariatric Surgery Center of Excellence, and former director of bariatric surgery at UCLA, Dr. Amir Mehran, has also been a longstanding critic of the band procedure far before the product/procedure gained its popularity.
"A minority of bariatric surgeons knew this day would come and did not succumb to market pressures to offer it," Dr. Mehran said. "We fundamentally thought it was not a good choice for the overwhelming majority of our patients and did our best to educate them about it."
More and more doctors are electing to perform sleeve gastrectomy or gastric bypass procedures in as many as 90% of their cases. Weight loss surgeons are reserving gastric banding for a select group of smaller patients.
"There is a very small minority of patients whom might benefit from this surgery but even in them, better alternatives do exist," Dr. Mehran said.
The truth is that although the band is marketed as removable and reversible, it leads to more problems when converted to an alternative. To go a step further, one could avoid the associated problems that come with the band by opting for the other alternatives on the market that have been proven to be equally safe and more effective in the long run.
"The band leaves a major degree of scarring where it had been placed, and this is the same area the new surgeries have to be done," Dr. Mehran said. "This does lead to increased complications which can be minimized if conversions are done by experts who have a long track record of having done stapling procedures and did not just recently convert their band practices to sleeves and bypasses. In theory, the shorter period of time the band has been in place, the less likely the scarring has settled in."
At the Bariatric Surgery Center of Excellence, our team of bariatric experts can guide you to the most effective weight loss option for you. Through an initial consultation, emphasis on your physical exam and personal medical history – our bariatric doctors can recommend the best weight loss option for you.
Learn More About Your Weight Loss Options
Schedule an initial consultation with one of our bariatric surgeons by calling (888) 564-1419. We are knowledgeable about the latest trends and facts regarding bariatric surgery and can educate you on options available to you.