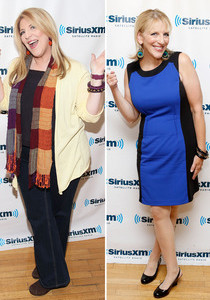 Recently in the news, popular comedian and Season 12 celebrity apprentice, Lisa Lampanelli, is reported to have undergone gastric sleeve surgery last April. Known as the "Queen of Mean," Lampanelli has slimmed down her waistline, losing a total of 106 pounds, and now weighs in at a fit 142 pounds. Her new figure is the talk of the town.
For individuals, such as Lampanelli, the Bariatric Surgery Center of Excellence in Los Angeles offers the latest in bariatric surgery procedures, including sleeve gastrectomy. Our surgeons, in fact, were among the earliest proponents of this operation in the Los Angeles area. While patients enjoy the benefit of looking good, they also feel better with the introduction to a healthier lifestyle. So why is gastric sleeve surgery such a success?
Failed Diet Attempts
Studies show that only 5% of diets truly work long-term, however there are other weight loss alternatives such as bariatric surgery, which maintain a success rate of up to 80%. In the case of Lisa Lampanelli, she opted for weight loss surgery after trying several weight loss options and diets for over 32 years with no success.
"I tried every single thing imaginable — diet, exercise. I even bought a house on the health spa property and I still gained weight," she said on "The Dr. Oz Show" in October 2012. The comedian also says she has struggled for years and decided to "get this surgery and use it as a tool."
Now the comedian exercises and uses portion control to maintain her tremendous weight loss. She has also picked up healthier eating habits in order to maintain long-term weight loss after bariatric surgery. Based on her decision to undergo gastric sleeve surgery, Lampanelli now enjoys a healthier lifestyle and her new figure – something she could not have imagined throughout her 32 years of dieting.
More About Sleeve Gastrectomy
Sleeve gastrectomy is a surgical weight-loss procedure in which the stomach is reduced to about 25% of its original size to reduce food intake. The procedure is minimally invasive and performed laparoscopically and can be offered to virtually all patients. Many medical professionals view sleeve gastrectomy as superior to bands because it offers many of the benefits of the more aggressive procedures minus their complications and side effects.
Gastric Sleeve Surgery vs. Other Weight Loss Surgery Options
With gastric banding patients often require frequent band adjustments, subsequent surgeries and higher complications rates. In comparison to other gastric surgery procedures, gastric sleeve patients experience fewer complications. For gastric sleeve patients, subsequent issues are typically unrelated to surgery and are not life threatening, which oftentimes is not the case for banding or bypass. As a great choice for those like Lampanelli, who have busy professions or travel a lot, patients who have tried sleeve gastrectomy report fewer long-term complications and less trips to the doctor's office because of side effects.
Learn More About Surgical Weight Loss Options
To learn more about gastric sleeve surgery and other bariatric surgery options, contact the Bariatric Surgery Center of Excellence in Los Angeles at (866) 406-8285.